March 20, 2012
Boyz painted
Another batch complete.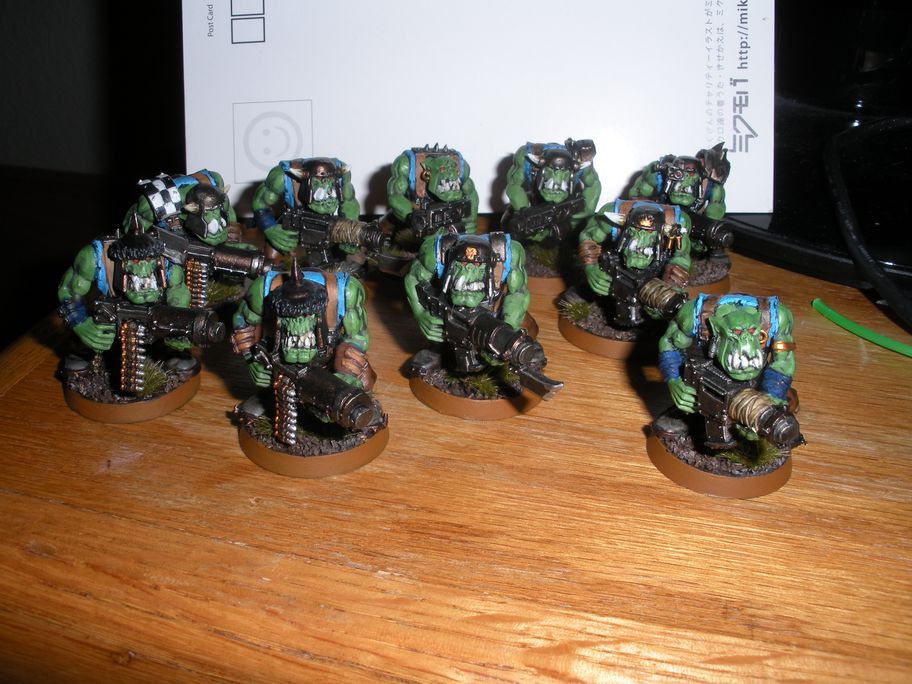 All ten in their orky glory.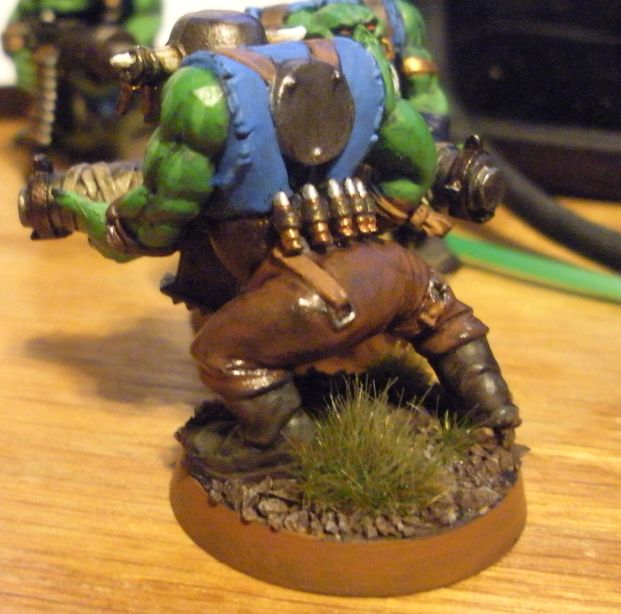 "Mistuh directuh, didja get my good side?"
The bases came out pretty well! Tried mixing two drybrush colors to get a little more realism (gravel is not mono-palette, after all), and it paid off. Using a nice big drybrush didn't hurt anything either.
Thought about going back and doing their nails, but that's still a bridge too far for me... maybe on the characters, not on the everyday boyz.
Got a long way to go on the freehand, but it's at least good enough to put on an ork...
Decided to do the kommandos next. They're fun models, even if the metal means they only have a few poses. At least it gives me the excuse to paint Snikrot at the same time...
Posted by: Avatar_exADV at 03:08 AM | No Comments | Add Comment
Post contains 134 words, total size 1 kb.
Comments are disabled. Post is locked.
9kb generated in CPU 0.02, elapsed 0.0626 seconds.
34 queries taking 0.0438 seconds, 47 records returned.
Powered by Minx 1.1.6c-pink.